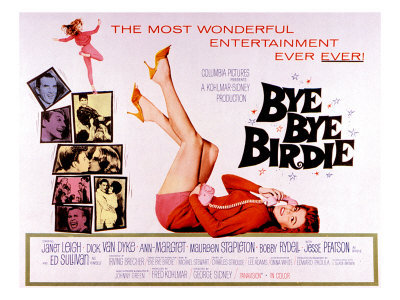 Should I even bother watching football this weekend? It's a plausible question considering the Giants are on their bye and as I've said before,
I utterly detest the bye week
. But it exists, such is life, and let's be frank. There's pretty much no shot in hell that I won't be dedicating Sunday to watching NFL football even if the Giants aren't going to be playing. I mean, after all, they're guaranteed not to lose, which means it'll be a pleasant Sunday. So at least I've got that going for me. And in addition to that the rest of the weekend isn't half bad considering that Northwestern is playing Penn State Saturday night and there's this other thing going on called the "
World Series
of professional base ball".
That World Series is starting to shape up like a good one, too, considering that both
Games 1
and
2
were decided by one run and Game 2 featured a ninth-inning comeback for the Rangers,
the first in a World Series game in 10 years
. Even more notable is that the Rangers' rally Thursday night has put them in the driver's seat as far as home field advantage is concerned. Of course, for this to really take impact, they'd have to sweep Games 3 through 5 at Rangers Ballpark at Arlington this week, which I don't really anticipate happening. The first two games have been too close for this series not to come back to St. Louis -- after all, when has a series opening with consecutive one-run games
not
gone longer than five and therefore given the impression that the series was a total blowout even though every game was obscenely close?
That never happens
. And fans of the losing team certainly won't hear misplaced, ill-defined bragging for the next decade as a result.
But I digress.
I'll take Texas to win this series because I simply think they're the better team in general, but I also think there's an accountability factor evident in the fact that the entire team spoke to the media after their tough Game 1 loss, while the Cardinals apparently
did not do the same
after Game 2 slipped away. Perhaps I sympathize with the World Series-covering media, but baseball players make quite a bit of money. Speaking to the media in both good and bad situations is a requirement that comes with said money. So, in other words, I think the leadership and good ethics evident in the Rangers' behavior will lead them to victory.
But that's just a guess.
I may be pretty far off in my ability to properly prognosticate and this is probably due to a few reasons. The first, and most important really, is that predicting sporting events is super duper hard. Let's be honest. You never know what will happen. This is why gambling works. Another reason is that my brain is kind of in a bit of a haze this morning and there are two reasons why that is the case. Primarily, if you take a look at the, uh, gruesome
New York Post cover
to our left, which I wasn't sure if I should actually publish, the headline makes light of the fact that A-Rod isn't, you know, what he used to be instead of spending more attention on the fact that a terrorizing totalitarian dictator's brutal reign came to an end yesterday. Why? Because by a sheer fluke of happenstance, the rebel soldier who killed Gaddafi was wearing a Yankees hat at the time. Personally I just think that was what was available at the outlet in Sirte.
He's probably a Red Sox fan.
The other reason my head is hazy? I found out this morning from the folks at Deadspin that
tomorrow is the 10th anniversary of Pardon the Interruption
, a revelation which makes me feel all kinds of old -- even more so than the fact that I think this
Columbus Blue Jackets lawn gnome
I bought yesterday is totally freakin' awesome. Aren't those items that geriatrics collect? I suppose it falls in line with my bobblehead collection. In any event, PTI's 10th anniversary is just nuts, though I probably should have figured it out considering I remember watching it in Mr. Urban's history classroom back at Millburn High School. On the plus side, ESPN cobbled together a totally sweet montage of sequences from the first episode that include hilarious mentions like about how the Islanders are for real because of Alexei Yashin and Michael Peca. Also, they spend a solid three minutes talking about Northwestern, which makes my heart swoon.
So for all of these reasons, my head is woozy making my second World Series prediction this year the one likely to be
the second wrong one
. It also means my NFL picks are likely to be wrong, too, but I'm making them anyway. And not for nothing, but this is a particularly fun week because even though the Giants are off we have not one, but
two
recent Super Bowl rematches, and the winners of those games could not look any better off than their opponents than they already do. Here goes.
Last week: 6-5-2
Season: 42-43-5
CLEVELAND (-3) over Seattle
Atlanta (+4) over DETROIT
Houston (+3) over TENNESSEE
MIAMI (-1) over Denver
NY JETS (+3) over San Diego
TAMPA BAY (+1) over Chicago
CAROLINA (-3) over Washington
OAKLAND (-6) over Kansas City
Pittsburgh (-4) over ARIZONA
St. Louis (+13) over DALLAS
Green Bay (-10) over MINNESOTA
NEW ORLEANS (-14) over Indianapolis
Baltimore (-9) over JACKSONVILLE