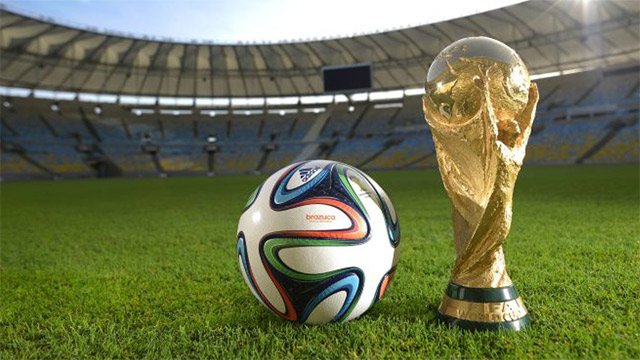 Last night something remarkable happened. I went to Citi Field to watch the Mets host the NL Central-leading Milwaukee Brewers and thanks largely to a surprisingly solid outing from Daisuke Matsuzaka and a line drive
grand slam by Taylor Teagarden
in his first game with the team, I
actually saw New York win a game at home
for the first time in four visits. This isn't the first win I've seen in person this season of course. In April I
saw the first nine innings of a 13-inning win against the Angels
that I missed the conclusion of so I could catch my plane. In New York a few weeks later I saw the Mets slug their way to
a surprising blowout win at Yankee Stadium
.
But this was the first time I got to hear "Taking Care of Business" and it was a dandy of a time. So everything's cool, right? Well, not really. That win was the Mets' first in a week coming on the heels of a six-game losing streak at a particularly inopportune time since they were on the cusp of reaching .500 again and a mere three games out of first. Shockingly, I don't think the page has really been turned, so, essentially, I'm in need of a distraction.
Thank goodness for futbal, am I right?
Tomorrow marks the start of the 2014 FIFA World Cup in Brazil, which, as you can probably deduce from
what I've written before
, has me outlandishly excited. Of all the sports I watch, soccer is not my favorite, but of all the competitions I deign to throw myself into, the World Cup just might be the best. Sporting events are nearly always more exciting when they take on a nationalist twinge, but for all the complaints Americans have had in the past for soccer, its low scores, its ties, its flopping, few games on a national scale can match the World Cup for drama. This country should know that well after producing the
two greatest moments
in
its soccer history
in recent tournaments.
The World Cup with its pitched intensity (see what I did there?), worldwide enthusiasm and penchant for producing rare brushes with greatness given its quadrennial schedule is an event unlike anything else. Each tournament brings its own special collection of wild moments, heartbreak and controversy that will linger, and I plan to be glued to the television screen for each and every match I can watch up to and including the Final on July 13 (which I plan to watch in an open plaza in Madrid, Spain, but more on that next month).
To mention the World Cup, however, and not mention the dark clover currently hovering over its sanctioning body would be disingenuous. While few can rival the World Cup for its drama, few organizations this side of the NCAA can rival FIFA for pure money-grubbing evil. Brazil, a country which boasts an unmatched love for the game,
is in turmoil
due to the obscene amounts of money and preparation that have gone into hosting the event at the expense of much of the nation's poor. Concurrently, FIFA head Sepp Blatter, a man who has a preternatural gift for
producing the unapologetic public faux pas
, is also under fire because of recent allegations that FIFA's suspicious awarding of the 2022 tournament to Qatar
may have been bought
. That speculation, of course, should surprise absolutely no one, and
may have been spotted by some of us four years ago
. The bribery allegations, to say nothing of Qatar's
frightening human rights record for migrant workers
, has been so disconcerting that it has even caught the attention of FIFA sponsors
demanding an investigation
, also known as, the
only people who really matter
. The whole episode, which was explained quite well
on John Oliver's Last Week Tonight
, has been so consuming that even Blatter has admitted at times that
awarding the games to Qatar was a mistake
.
Did I mention Blatter is
desperately seeking another term
?
It used to be the good old days when the controversy surrounding FIFA
was almost entirely on the field
, but the truth is that FIFA has always been a lumbering giant,
walking into foreign nations and demanding concessions
all at the behest of its massive, lucrative ego. It appears those chickens are coming home to roost and the organization, much like the NCAA, could soon be in for some massive changes.
Until all that happens, however, the game is still beautiful. The greatest sporting tournament the world knows will begin tomorrow at 4 p.m. ET when Brazil faces Croatia and as a result, you may not see much of me for the next month unless you also want to also watch the World Cup, but I'm guessing there will be plenty of you. Obviously, I will be pulling for the United States and wearing my U.S. soccer jersey that I only get to break out on these rare occasions, but I acknowledge that this will almost certainly not be the Yanks' year to finally win the whole shabang. Apparently,
so does our coach
.
That's fine, though. I expect the U.S. to give it a spirited run, even as questions dog Jurgen Klinsman as to why, exactly, he
opted not to include the greatest player in USMNT history
on the roster. Despite Landon Donovan's notable absence, I believe the U.S. still has a decent shot to reach the knockout stages provided a) they finally beat Ghana in their opening match b) they survive the sweat box of Manaus when they play Portugal and c) Germany, having already sealed a spot in the round of 16, plays its B-Team, which
we've beaten recently
in the final group stage game. It appears clear, though, that the goal is really about preparing a young group for Russia in four years, which isn't a bad idea either.
Whatever happens in Brazil the next month, I have to assume that, like the game itself, it will be beautiful. At the very least. It won't be the Mets.