This past weekend I made my first-ever visit to Nashville -- or to the entire state of Tennessee for that matter -- and after being told by friends and coworkers that it was one of the most enjoyable towns you can spend three days in I must report back that it is all true. I had a tremendous weekend full of good friends, a family-required visit to
our distant uncle Jack
, pulled pork topped with mac-n-cheese, I had a ton of fun at the Blackhawks-Predators game and the Giants actually won for the first time in two months.
There was only
one minor thing that went wrong
.
Ok, I may be blowing that slightly out of proportion. When I say "hit by a car," what I really mean is more "nudged by a slowly rolling automobile and not suffering even a bruise," but the shock is about as dramatic as you could expect, particularly when after being stuck in traffic for an hour in search of a restaurant and a parking space we found the restaurant had free valet parking. Irony. In any event, on Friday night just hours after arriving in the Volunteer state, my friend Jill and I walked in downtown Nashville toward our ultimate destination,
Puckett's Grocery
, a highly-recommended home of greasy southern fare that truly hit the mark. Just let your eyes get lost in that fried cookie dough brownie sundae I had for dessert. The only stumble came when my brother frantically called me after hearing from his wife that someone had written on Facebook about me getting hit by a car.
I probably should have explained in more detail that I was merely bumped by a driver who wasn't looking as he made a right turn on a red light (and also that I had the right of way), but people only communicate in 140 characters or less these days, so I was in quite the pickle.
No matter.
The rest of my weekend went off with few-to-zero hitches. Nashville truly lives up to its nickname, which I can confirm even though Jill, Lindsay, Matt and I were all scared away from the
Country Music Hall of Fame
because entry was $25. Nearly every bar in the city has a live country band jamming away while you drink your $3 miller lites and the stretch of Broadway near Bridgestone Arena is as lively as any city I've been to on a Saturday night. Even hockey games
come fully equipped with a country music band
to liven up the proceedings.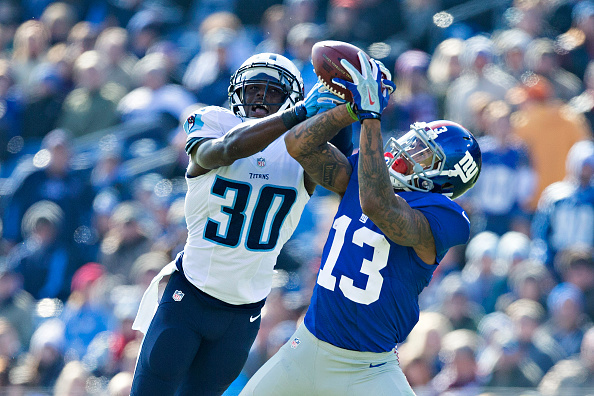 Of course, having a country band in the house doesn't necessarily make you a winner, and in this case, the it didn't seem to help the Predators much.
Chicago came away with a 3-1 win
, though much of the game was tightly played, but if there was a reason the Blackhawks outplayed the Predators it may have been because they felt like they were at home considering my scientific research shows the arena
was more than 50% Blackhawks fans
.
The next day started inauspiciously after I jumped out of the shower when I realized I was supposed to be interviewing someone and had forgotten about the time change. After sorting that out, we headed to LP Field along with
roughly 21 other football fans
to watch the quadrennial clash of "Teams Named After Large Things" when the Giants faced the Titans. New York
came out with a resounding victory
, its first in quite some time, though the game wasn't without some moments of
Eli being Eli
.
You take the good with the bad. The good: Nashville was a great time. It was almost so good that I forgot
they tried to steal my Devils back in 1995
. The bad: Now that I've seen the Titans, Predators and the home of Jack's No. 7 Whiskey I have no required personal reason to return. I guess I might actually have to find a reason to visit another city that
doesn't
revolve around seeing a professional sports team.
I know, I think it's crazy, too. Anyone know
if the Rays are considering Nashville
?
Last week: 8-7-1
Season: 97-109-2
Arizona over (+4.5) ST. LOUIS
Pittsburgh (-2.5) over ATLANTA
Green Bay (-5) over BUFFALO
Cincinnati (+1) over CLEVELAND
INDIANAPOLIS (-6.5) over Houston
KANSAS CITY (-10) over Oakland
NEW ENGLAND (-7.5) over Miami
NY GIANTS (-6.5) over Washington
Tampa Bay (+3) over CAROLINA
BALTIMORE (-13.5) over Jacksonville
NY Jets (-1.5) over TENNESSEE
Denver (-4) over SAN DIEGO
DETROIT (-8) over Minnesota
SEATTLE (-10) over San Francisco
PHILADELPHIA (-3.5) over Dallas
New Orleans (-3) over CHICAGO