I can readily admit that my sports fandom verges on or surpasses the excessive much of the time. There is no disputing that. What has made me even more remarkable over the past 15 years, however, is the dedication I've shown to teams I've picked up based outside of the United States, namely Southampton FC and Geelong FC. As the Premier League has steadily increased in popularity on this side of the pond, that fascination with Southampton has gotten significantly less bizarre, though it still boggles many minds that I chose a team with little economic chance of ever winning a championship and zero cultural cache in the States. Most Americans jump for a team that actually gives them a chance at glory, the Manchester Uniteds or Chelseas of the world, or a team that should be competitive, but can still claim a hair of underdog status like Liverpool or, lately, Tottenham.
Southampton is a different breed. No one --
no one
-- gives a damn about this team in the United States. The Saints are the British equivalent of a lovechild between the Kansas City Royals and Milwaukee Bucks, a forgotten small-market blip that has bursts of aw-shucks little-engine-that-could competitiveness buttressed by the cold hard truth that they will never consistently be able to play in the same sand box as the big boys. They have little relevance and little efficacy in the States and the only thing more remarkable to me about Southampton's back-to-back promotions to return to the Premier League a few years ago was the fact that three separate strangers actually mentioned it to me when they saw me at brunch proudly wearing my kit the morning Saints returned officially to the top flight.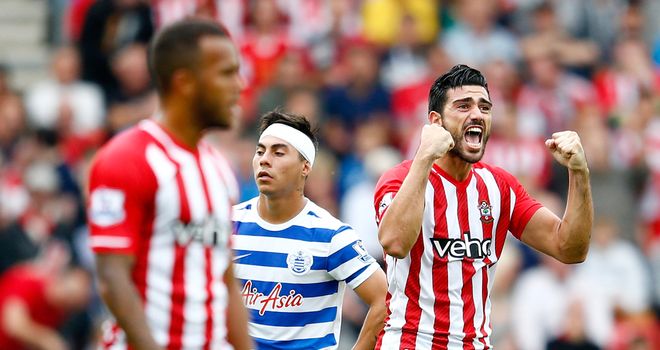 The interim years were difficult not just because the team's fortune took a steep nosedive, which I've alluded to here before, but because it was that much more difficult to follow how it was doing. Back in 2008 and 2009 the Premier League wasn't consistently televised in the U.S. so one can only begin to imagine how difficult it was to watch matches down in the third division. I spent irrational amounts of time watching play-by-play tickets on BBC Sports' website and Twitter trying to painstakingly glean whatever nuggets of information I could. That I bothered to do all of this for a team that played in a mid-level British city an ocean away was all the more bizarre considering that, like my Geelong Cats of the AFL, I've never seen them play a match in person.
Well, that all changes on Saturday.
As
I illustrated a few posts ago
, I am pretty excited about my upcoming trip to the UK and jumped through many hurdles (namely sleep deprivation) to ensure I'd be able to see the second most important thing I would find there (the first is my sister, which may surprise some of you). In 48 hours I will be in London for the first time in 17 years, and in 72 hours I will be at Loftus Road Stadium to watch Southampton face QPR for my long-awaited Premier League premiere.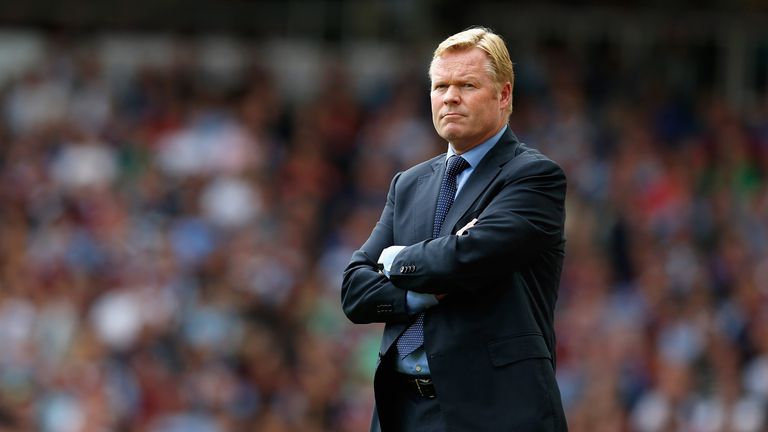 This comes at a stunningly good time. While I would have loved to see Saints play in person at some other point in my previous 13 years of following them, and would have pulled out the necessary stops to do so if I was in England, Southampton, despite
a frustrating loss at home to Swansea
on Sunday, is in the midst of its best season ever in the Premier League. They play exciting, attacking football under
a genie of a manager
, who has used his knowledge of other leagues across Europe to pluck the right plays needed to fulfill his strategy and make Southampton relevant in a season-long dogfight with bigger, richer breeds.
There hasn't been a more exciting time to follow this team since I began following it, with the possible exception of 2003's dream run to the FA Cup Final, in which Southampton
came up short against Arsenal
. Even that moment came in the beginning of my tenure following the south coast club -- I still have a strange affection for
the names on that roster
-- and the years in between have been about as fallow as can be.
This season, however, has been different. Southampton has been a mainstay in the top four all season (though the other shoe may yet be dropping), and huge wins
literally
and
figuratively
have dotted the results on the fixture list. Even if the Saints fail to stop in the top four and book a spot in next season's Champions League tournament, they will have delivered the thing that sports teams, at their heart, ought to claim as their true raison d'etre.
They give you a reason to care.
This is no longer one of those seasons where Southampton manages to avoid the relegation battle by sitting comfortably in mid-table and is on the beach with a month left to play and little reason to get your blood up. This is the first time in a long time Southampton is truly battling for something at the high end of the table in the top domestic league in the world. This is the best time to watch Southampton play week in and week out in recent memory.
Tomorrow night I will board a plane at JFK bound for Gatwick and I will wake up the next morning in England for the first time in nearly two decades. I won't be making my way to St. Mary's until five days later, but Saturday morning I will be making my way to Loftus Road Stadium where I will literally have a front-row seat to what is the best team on the planet right now that I call my favorite in the best stretch of top-flight football they've ever played.
The only thing more exciting than watching Southampton FC right now, is seeing it for the first time.