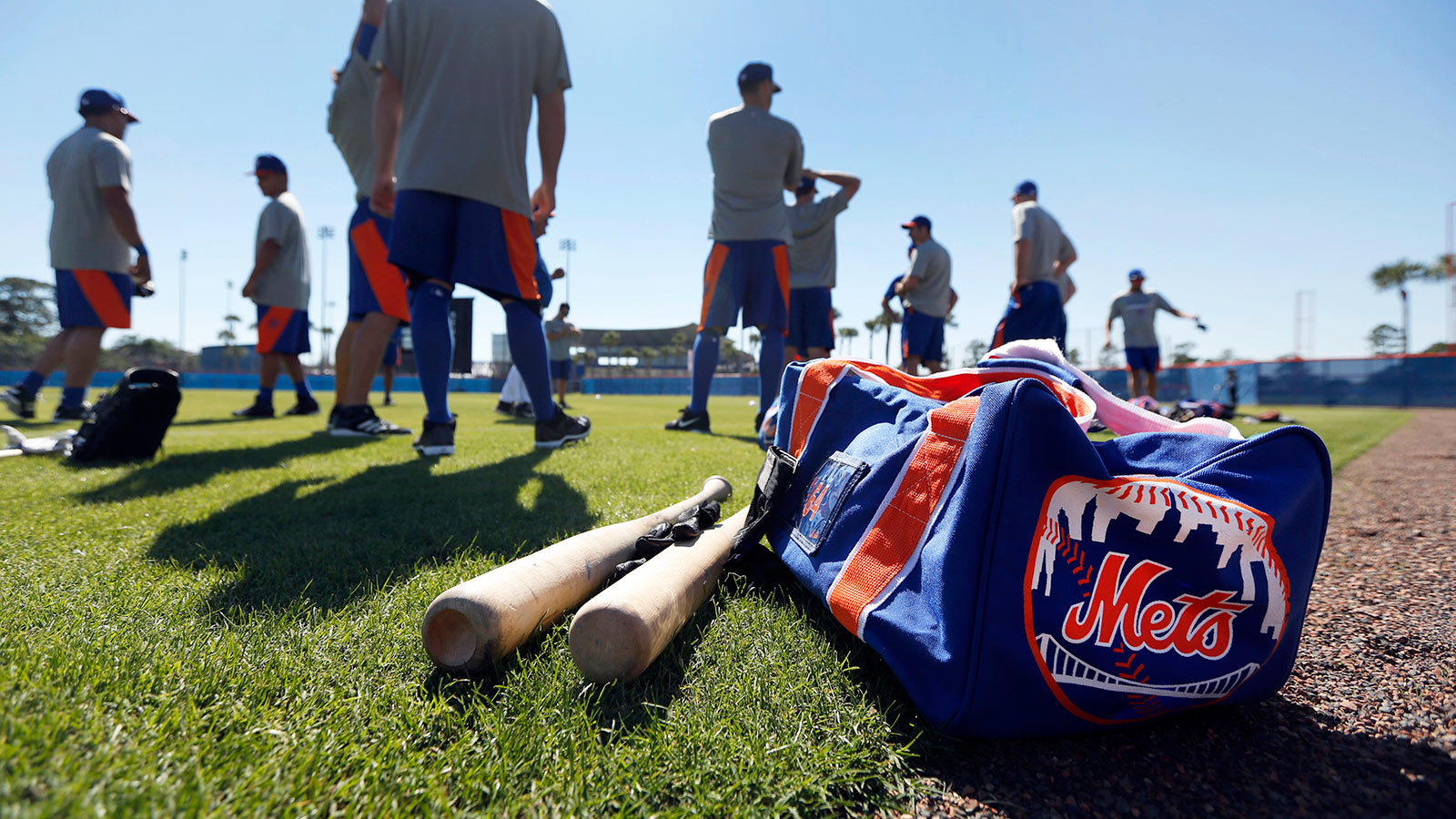 In these dark times known as "The Giants didn't make the Super Bowl," I have little to keep myself hopeful. This is particularly resonant as the Devils and Knicks both appear to be in the midst of middling seasons, the weather outside is gray and in the awful temperature range where it is too cold to be pleasant and too warm for the rain to turn into snow and I continue to cope with the fact that my country is now being led down the sewer drain by an incoherent rambling tangerine who
never has his tie at the proper length
.
So what am I to do? In a dramatic shift from, pretty much everything I know to be good and true, Spring Training is just 17 days away in Port St. Lucie. I know, I know. The Mets are my salvation? What kind of world am I living in? And yet the Amazins are coming off consecutive postseason appearances for just the second time in their history with unfinished business remaining on the docket.
The Mets have not won the World Series in 31 years, which is the vast majority of my life, but somehow that doesn't seem quite so interminable now. After all, if the
greatest championship drought in sports history can fall
, surely one not even a third as long is peanuts. The Mets managed to reach the playoffs last year despite losing three members of the starting rotation and half the opening day lineup. With a healthy roster in tow, what could they accomplish? The answer is probably "inevitable disappointment," but at least let that slow-burning pain unfold gradually like it's supposed to. I'll figure it out.
Meanwhile, there's even more hope across the Atlantic, as Southampton FC, enduring something of a frustrating League campaign of its own, completed an unlikely sweep of Liverpool by an aggregate 2-nil score in the English Football League Cup semifinals yesterday,
earning them a trip to Wembley for the Feb. 26 Final
and me many curious looks when I jumped up and pumped my fist after Shane Long's late goal sealed the win. This is just Southampton's fourth berth in a final of one of England's two major Cup competitions and its first appearance in the final of the League Cup
since 1979
. The Saints' last appearance in any major cup final was in the
2003 F.A. Cup Final
, which happened during my first year following the team, prompting me to think, "Oh, man, this is going to happen all the time!" Southampton's only win in a major cup competition was in the
1976 F.A. Cup
, still considered the greatest achievement in the club's history.
Concurrently, Southampton has also
moved on to the fourth round of the F.A. Cup
. Could a mystical double of two Cups (but alas no hope of a League title, well, maybe ever) be in the offing?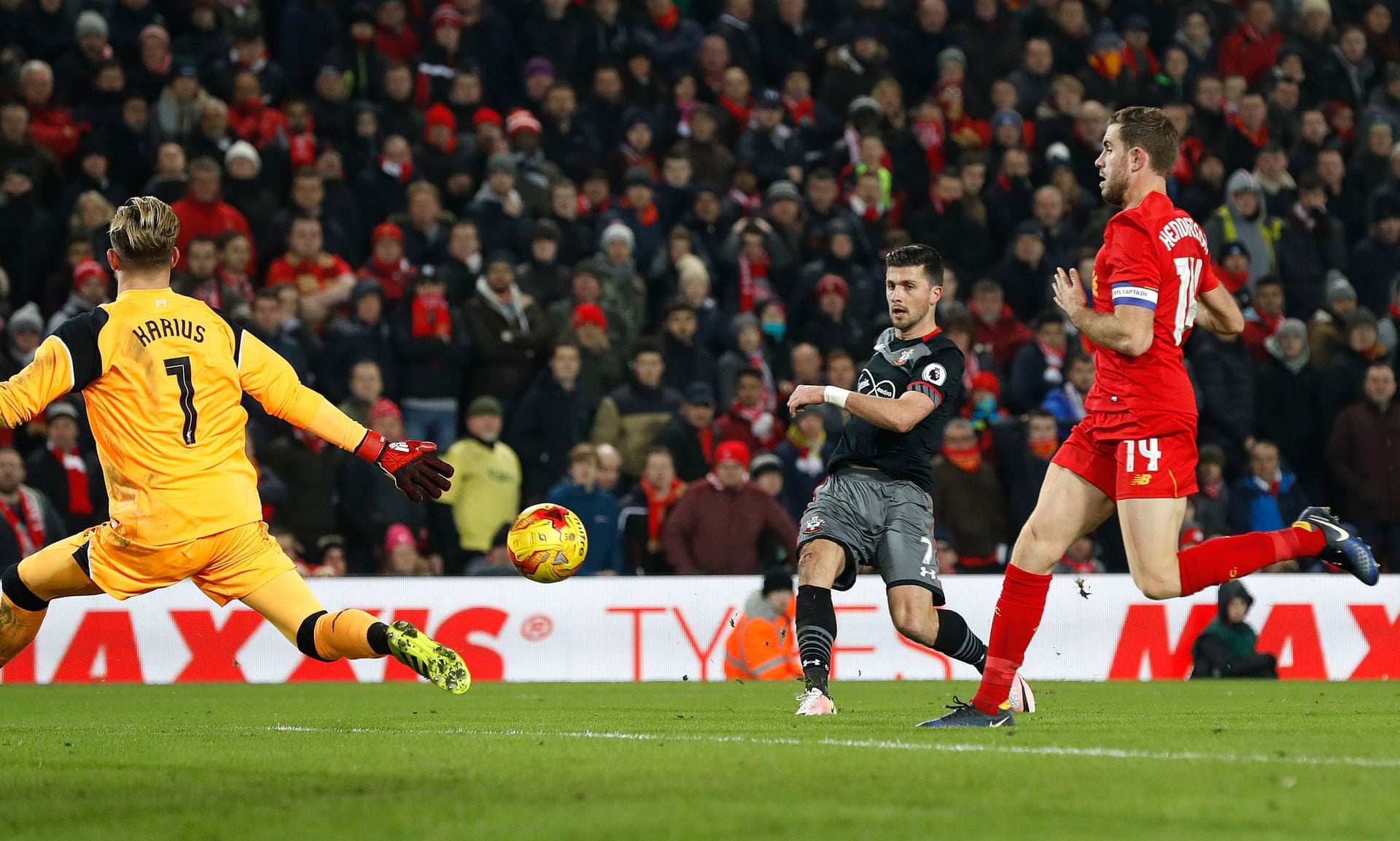 Right. I know. Take it one step at a time, Dave. After all, Southampton has quite a bit of time left to go even before they take aim at the EFL Cup Final a month from now. But we're allowed to dream, aren't we? Besides, a Southampton Cup win when theyve already earned a berth into the Final is far more realistic than my hope that the Mets might win the World Series finally. And each of those, given the circumstances, pale in their lunacy-fed plausibility to my last sports dream right now.
Look. I know. Northwestern basketball is an ugly step-child long-since resigned to the dregs of Division I, never to even so much be asked if it wants to try on some dancing shoes.
But something strange is happening. NU's hoops, they of the constant hope-raising and almost instantaneous hope-dashing, is off to about as strong a start as it's ever had. The Cats are 16-4 going into a home game with Nebraska Thursday night. NU
has beaten Nebraska in Lincoln
this season to go with road wins
at Rutgers
(attended by yours truly) and
at Ohio State
, the Cats' first win in Columbus in 40 years. A look at the
remaining schedule
ahead of the Big Ten tournament shows plenty of tough matchups, but several that should be winnable as well.
Add it all together and if Northwestern can somehow manage to win six of its last 11 games, it should be in decent position to, uh, well, I don't want to say it for fear of jinxing it, but you get the idea. If you don't, I'm honestly not sure why you're reading this, because if you're reading this, you've almost certainly met me and know of the torturous relationship Northwestern has with the NCAA Tournament.
Oh, shit. I just said it. Jinxes are nonsense though, right?
I certainly hope so. Otherwise I'll have ruined one of the shining beacons of hope giving me reason to pull through the doldrums of winter. In fact, I may have ruined all of them.
Sigh.
It's probably best that I just stop writing before I ruin anything else, isn't it. Yeah, probably.
Good thinking, Dave.