Don't jinx it, don't jinx it,
don't jinx it
,
don't jinx it
.
Do not jinx it
.
Yes, folks, that's right. As the biggest sporting event/entertainment bonanza/advertising expo of the year approaches tomorrow, there is one thing at the forefront of my mind. And that is that we can not jinx it.
Many of you, I assume, have little care for Northwestern men's basketball, but we few that do are a tortured lot. I need not recap the situation for most of you, but I will. There are five men's basketball programs that have been a part of NCAA Division I since its inception and not reached the holy land of the NCAA Tournament. Of those five, one of them plays in a power conference. That Northwestern has never reached the Big Dance seems at times both obvious and improbable. Hell, even Rutgers
reached the Final Four
once upon a time. The Wildcats' history has no bright lights beyond a retroactively awarded national championship in 1931.
So, while many in the sporting world have focused on the Falcons or Patriots over the last two weeks, with the Giants out of the mix, my focus has been singular. For the first time in a long time, there may be some light at the end of the tunnel. Northwestern began this week 18-4, third in the Big Ten and nationally ranked for the first time ever in February. To miss the tournament at this point would require a disastrous finish. Even a 4-4 record in the final eight games should see the Cats through, and there are winnable games to be had on the schedule.
This was is so momentous that it's almost enough to make you forget that Super Bowl LI is this weekend.
But much of that optimism took a steep dive Wednesday night. As many of us let our heads run away with preliminary plans to book flights for the opening round of the NCAA Tournament, Northwestern went into West Lafayette and got positively
walloped by Purdue
. Now, like so many other Wildcat fans I am pulling my hair out and agonizing, wondering if I was too overzealous to look up flight times in and out of Buffalo on the same day.
The Wildcats now have six days off before I can torture myself by watching them again -- the anxiety will flow -- and so with that kind of free time on my hands, well, I may as well talk about about football.
I'll be honest. I watch a lot of football. Like a lot. I know the game pretty well, and have as good if not better working knowledge of the game and the League than your average layman.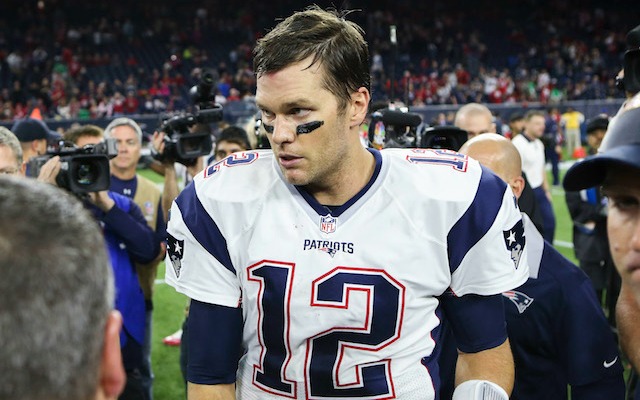 I have no idea what to think about this game.
The Patriots are a team with such continuous excellence that it's difficult to pick against them in any championship scenario. The offense is high octane. The defense has few holes. The coaching isn't bad. At the same time, however, The Patriots played in a weak division and had a strangely smooth ride through the playoffs, facing only the offensively-challenged Texans and a Steelers team that, while talented, was worn down by a tough divisional game against Kansas City that may or may not have been helped by some friendly officiating depending on whom you ask. Their record is impressive, but their schedule is
surprisingly light on wins against stiff competition
. The offense has few noteworthy names aside from Tom Brady. The defense has multiple players from Rutgers. You can draw your own conclusions.
The Falcons' slate is
similarly low on quality wins
, but one could argue their overall schedule was tougher. They are short on postseason success and experience. Their defense features virtually no people you've ever heard of. Most of America would probably can't name head coach Dan Quinn. They're a franchise that is rarely in the conversation of the League's best -- though they did host the NFC title game just four years ago. They have just
one prior Super Bowl appearance
in their history and
it did not go well
. But their offense is destructive and multi-faceted. The running game is potent while quarterback Matt Ryan and wide reciever Julio Jones are legitimate superstars with Canton-based potential. And while the Pats coasted through a postseason of relatively soft matchups, the Falcons faced a gauntlet of postseason opponents, each wtih Super Bowl titles in recent memory, and turned them into
Swiss
cheese
. The NFC title game, in which many expected the Packers to outgun the Falcons in a shootout, was over by halftime.
It's entirely possible the Falcons have grown into a team some consumately competent that we didn't even notice they were the best all-around team in football.
We'll find out if that's the case tomorrow, but I, based on very little prior research, and mostly going with hunches, am taking the Falcons. I may grow a bit wistful if Eli Manning is no longer the only quarterback to beat Brady in a Super Bowl, but it's a price I'm willing to pay if the game is entertaining.
Let's call it
Falcons 31, Patriots 27
.
If it distracts me from Northwestern basketball until Tuesday, well, that's half the battle right there.